November Events
Starting Artists is looking for a NEW HOME!
After three wonderful years, we are sad to announce that we will not be renewing the lease on our 211 Smith Street storefront.  We have loved being part of the Cobble Hill community and meeting so many of our neighbors!  Starting Artists is currently in the search for a new home, seeking a donated space located in Community Districts 2 or 6 so that we can continue to serve our talented and deserving constituents.  Please email [email protected] if you have any leads or can assist us in any way with our search.
Though good-byes are always difficult, we're excited about the future of Starting Artists and look forward to the next phase of our development!  We will be hosting a Community Meeting to hear from you on Monday, October 22 from 5:30pm – 7:30pm.  All community members welcome – please bring your questions, ideas, and thoughts about our move and future.
Starting Artists on NY1!
November Closures
Don't forget: SA will be closed in November on the following days:
Thursday, November 11 (Veterans Day)
Monday, November 22 – Friday, November 26 (the  week of Thanksgiving Day)
You can always check our schedule online at the SA Calendar.
Starting Artists exhibit at Papél New York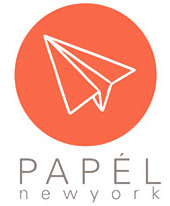 We have teamed up with Papel New York, a lovely paper store on Court Street, to display a small exhibition of Starting Artists student photographs.  Featuring 9 beautifully framed photographs by SA students, the works are for sale and proceeds will benefit our organization!
Papél New York is located at 255 Court Street, between Warren & Baltic Streets.  Please stop by to shop and to see our students' work.  Congratulations to artists Alicia, Chandani, Chloe, Duncan, Jauhara, and Lily!